About Highland Park United Methodist Church
Inspired by our calling, we aim:
To increase community awareness and spread the Word of God

To help people to grow and learn about Jesus Christ through mutual support and care

To be a good neighbor to people in need and to challenge injustice

To encourage one another through the teachings of Jesus Christ
Subscribe to our bi-monthly newsletter found under our "Events" tab to stay up-to-date on community events, accomplishments, projects and general reporting.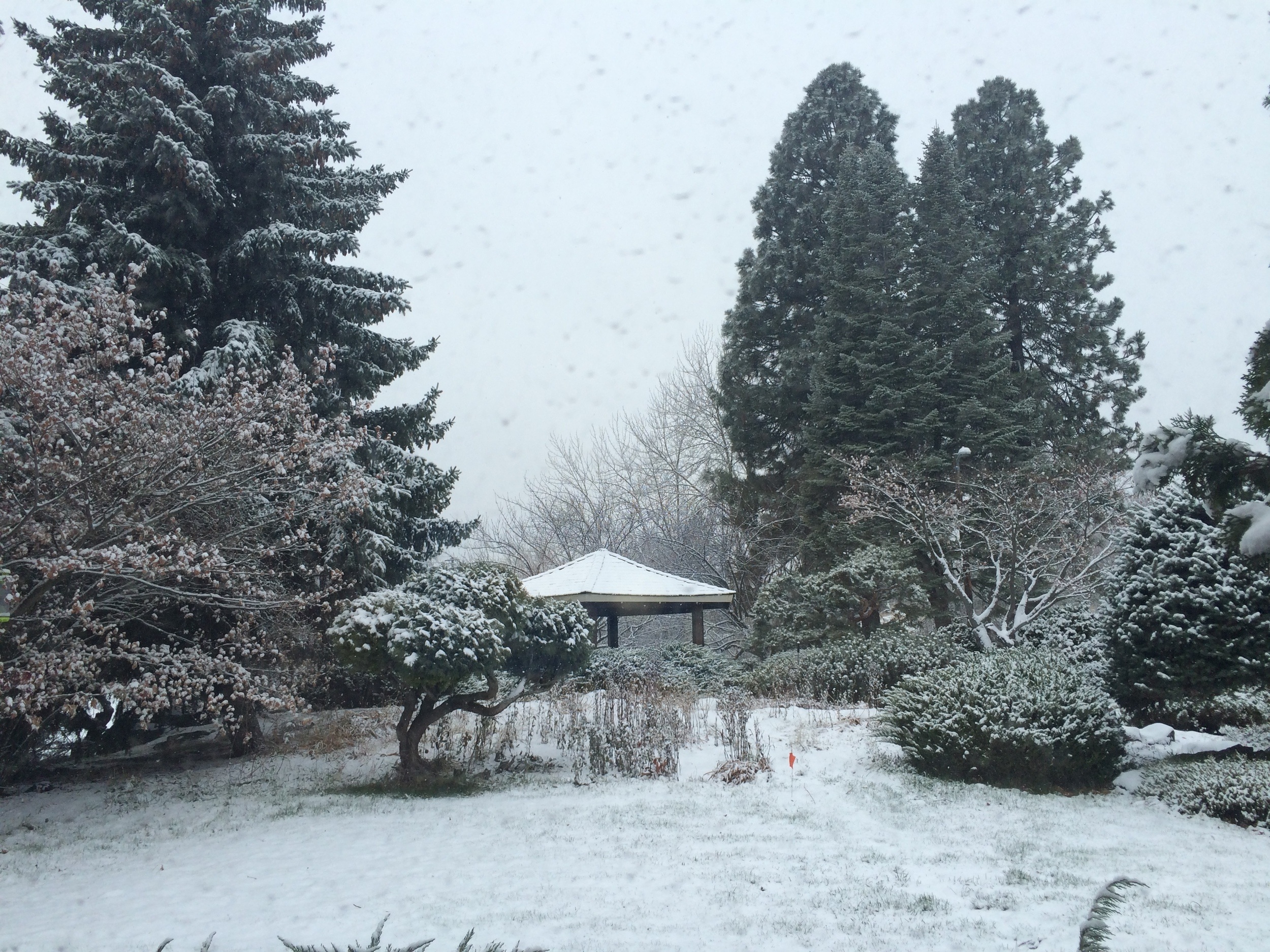 Thank You Aimee Guiles & Boxwood Home and Garden!
A very rare cultivar of weeping Japanese Lace leaf maple has been generously donated by Aimee Guiles, owner of the new Boxwood Home and Garden nursery in Ritzville, Wa. This newly opened nursery has many rare and unusual plants and gift items that we are unable to find in other nurseries in Spokane or even Seattle. Amy's goal is to provide rare selections of plant material that will grow successfully in our zone 4-5 cold climate. Her mother is a good gardening friend of mine who has also donated various elements to our garden and both mother and daughter are knowledgeable Plants people.
The name of this rare maple (Acer palmatum dissectum) is called " Autumn Sunset" and it will slowly grow to no more than 4' by 4' with rich red and orange fall colors. We are blessed to have such a rare plant in our gardens!
Our Pastor John Mark Wang
John graduated from Duke Divinity School in May 2013 with the Master of Divinity degree. Since becoming pastor he strives to live, teach, and preach the Word of God. He serves the community in active love through mentoring students and promoting cross-cultural fellowship. John firmly believes in loving God and neighbor as well as making disciples of Jesus Christ for the transformation of Spokane and the world. In his spare time, he loves playing basketball, watching movies, reading, hiking, and having good conversation over tea.